Make Sure You Know Before You Go Spending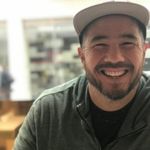 Tyson Wong
SAP Concur Employee
Knowing your company's policy can guide your spending and ensure that every expense report is approved and reimbursed to you in a timely fashion. Below are a few things you should know before you spend:
Do you need pre-approval (Concur Request or manager)?

What's your per diem?
What expenses are allowed/disallowed (alcohol, gifts, meals, etc)?
When do you need

a receipt?

Do you need a corporate card?
Does your company allow employees to earn points on their Corporate Card spend for personal use through a corporate card rewards program/membership?
Can you book travel outside of Concur Travel (Concur Travel customers)?
What is your company's policy for Mileage with a personal car vs. Car Rental?
Does your company reimburse associates for Uber BLACK or Lyft Lux transportation?
Can you be reimbursed for cell phone plans or home internet?
The best place to find answers to these questions and any more you might have is your company SAP Concur administrator or travel and expense manager. Often times your policy can be found in the "Company Notes" section if you use Concur Travel or in the footer of your Concur Solution under "Travel Policy".
You must be a registered user to add a comment. If you've already registered, sign in. Otherwise, register and sign in.