Intelligence Report that pulls all Vendors Banking Information
Has anyone created a report that pulls all your vendor's banking information?
@bpurvis I did a search in the Data Warehouse and did not find a data item that shows Vendor bank account numbers, but there is a Bank Account folder that shows other vendor bank details. It is in the Invoice area of the data warehouse. I've provided a screenshot below for you.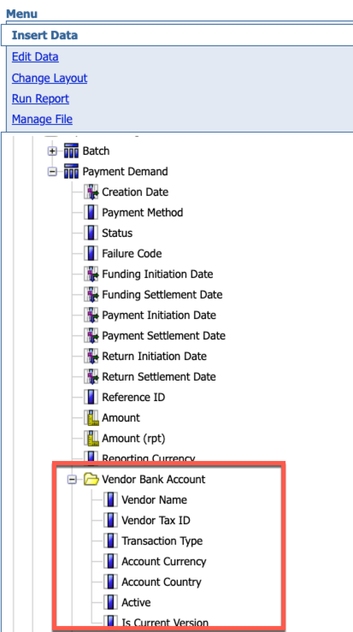 Thank you,
Kevin Dorsey
SAP Concur Community Manager
Did this response answer your question? Be sure to select "Accept as Solution" so your fellow community members can be helped by it as well.
So, the help desk told me how to find it! And it is so easy!