What Training is Available for SAP Concur Solutions?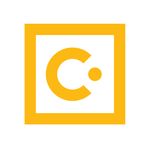 SAP Concur
Community Manager
Well-orchestrated processes around organizational change management (OCM) are essential to help employees adopt a new reality and successfully use new solutions to optimal effect. Focused user training is key to realizing strong ROI on a new solution as it provides an opportunity to employ consistent clear communication to explain the "why" behind the change while at the same time encouraging ownership.
It's something we recognize, which is why SAP Concur solutions are supported by a comprehensive suite of training options and resources. Read on to find out what support is available for both the finance team and end users across the business.
The Basics
The Deployment and Training Toolkit Portals
Our Deployment Toolkit (Standard and Pro) give you the tools for a great change management plan, including resources on strategy, planning, communication, training, and measuring success. It is a great starting point for your organization, and we encourage you to make it your own to get the most value from your investment.
The cornerstone of our training offering is our Training Toolkit. It features live and recorded online classes as well as documents to help with any specific questions you have.
There are 'getting started' guides for Concur Expense, Concur Travel, and Concur Invoice. For your organization's SAP Concur administrator there are guides to administering the solutions. There is also an introduction to SAP Concur Support and the Support Portal. For the finance team there are resources and training on SAP Concur reporting solutions, Analysis, and Intelligence.
Customized Training Options
In addition to resources offered in the Training Toolkit, there is also customized training. Custom demonstrations provide steps for the most important organizational tasks undertaken on the SAP Concur platform. If live training is more suited to your organization, we offer on-site and virtual instructor-led training. From SAP Concur basics to restricted configuration, choose subjects that benefit you and your employees most.
Extending Your Skills and Knowledge
Connect with peers through the SAP Concur Community!
Discuss SAP Concur products, learn about best practices, and network with peers, within the Forums and Groups here on SAP Concur Community. Note: If you are an administrator, we highly recommend you request to join the User Admin Group and bring your insights to the conversation.
Keep on Top of What's New with Products
Innovative enhancements and customer-suggested features are rolled out each month. To keep you up-to-speed, monthly release notes are available for each product. The main enhancements are also announced in the SAP Concur Community User Admin Group.
Gain SAP Concur Certification
If you would like unrestricted configuration access to your company's SAP Concur site without having to go through customer support, you can apply for Professional Certification. This involves instructor-led training to equip you with the expertise you need to support your organization and grow your career. Learn more HERE
Supporting End Users
Develop a Training Approach
It's critical to ensure you have a robust training program that aligns with your organization's overall change management plan. Leverage the Training Sections of the Get Deployed pages or the Training Toolkit to develop a successful training plan for your organization.
Set up the Training Administration Tool
To help you create a professional, one-stop training portal for your end users, set up the Training Administration tool. It lets you manage your own training landing page for end users, so you can tailor the training you make available. You can draw on current SAP Concur training collateral and add your own content as well, without needing to contact us to do this.
Collect User Feedback
The SAP Concur Satisfaction Rating gives users the option to anonymously share their thoughts about their current SAP Concur experience to give you a useful tool to monitor the employee experience. There is a User Rating Summary (Administration Folder) where you can adjust policies, configurations or training in response to the feedback, so you can maximize user adoption rates.
The Starting Point for Success
Good training is the starting point to success. It's also the key to seeing your employees adopt and embrace SAP Concur solutions, so you can maximize the value of your investment. For more information on training for your organization, contact training@concur.com.
For more on getting the most out of your SAP Concur solution, download our Tips & Tricks ebook