How Do I Sign In to My SAP Concur Account?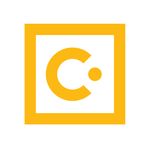 SAP Concur
Community Manager
To sign in to your SAP Concur account:
Open a new browser window and enter: www.concursolutions.com into the URL field.
The SAP Concur Sign In screen appears. Enter your SAP Concur username.
Click Next.
Enter your SAP Concur password. Note: For first time users, you will enter a provided temporary password. You will be prompted to change this password once logged in.
Click Submit.
If your company uses Single Sign On, please contact your company's internal Concur Administrator to find out how to log into your SAP Concur Account. They will have instructions for you. If you do not know who your Company Administrator is, your manager or HR department may be able to help you identify that person.
If you are a first time user:
Once your company is an SAP Concur customer, user profiles are created by your company's administrators and login information is emailed to you.
If you need your sign in information for any other reason:
If you do not know your credentials or have lost your initial email with that information, you can navigate to www.concursolutions.com and click the "Forgot username?" link to have your username emailed to you.
Using the SAP Concur Mobile App:
The first step is to download the app on your Apple or Android phone. This can be done directly from your device or by sending yourself a download link from within the desktop version of the SAP Concur product. To find where to send yourself the download link, navigate to Profile and then click Profile Settings. Next, click Concur Mobile Registration under Other Settings on the left-hand side of the page. Here you will see two options to access the app.
If you choose to download the app, enter your email address to be emailed a link to download the app directly.
If you have already downloaded the app onto your device, to sign in simply tap on "Company Code Sign In" and enter your company code. Then follow the instructions per your company procedure for single sign on.
Your username will be listed on the Concur Mobile Registration page, as well as your company code.
The SAP Concur mobile app uses the same username/login ID and password you use to log into the web-based version.
If you continue to have issues logging in, this article may help you figure out a possible reason why.