Call for Speakers is open. Submit your proposal today!
We're looking for travel industry experts to share their insights during the second SAP Concur #TravelIndustrySummit. If you have a topic you'd like to contribute to our conference agenda, please submit your proposal here.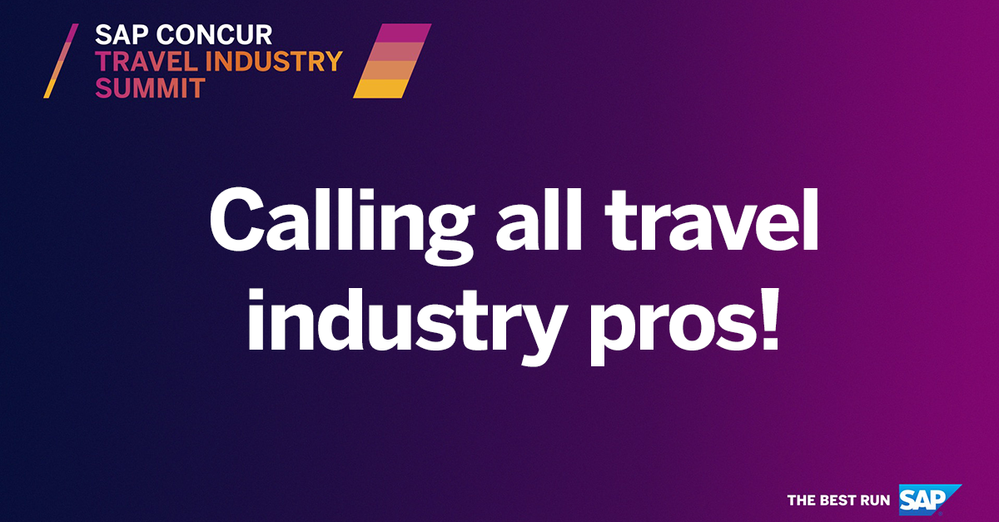 Dear @pilart
fyi, the link to this page is not working any longer to submit proposals and I couldn't see mentioned on the group when this meeting will take place. Please let me know how to proceed.
thank you
Kind Regards

Alessandro Munari - Travel Expense Project Manager
https://www.linkedin.com/in/alessandro-munari/