Build Your Agenda for the SAP Concur Travel Industry Summit
Want to get ahead of the game and prepare for your Travel Industry Summit experience? You can now build your session agenda by saving the sessions you're most interested in to your calendar. Access the agenda builder below and save sessions to your calendar by clicking on the calendar icon.
Speakers include travel experts and executives from JetBlue, Intercontinental Hotels Group, GBTA, CWT, Lufthansa Group, Mastercard, and many more.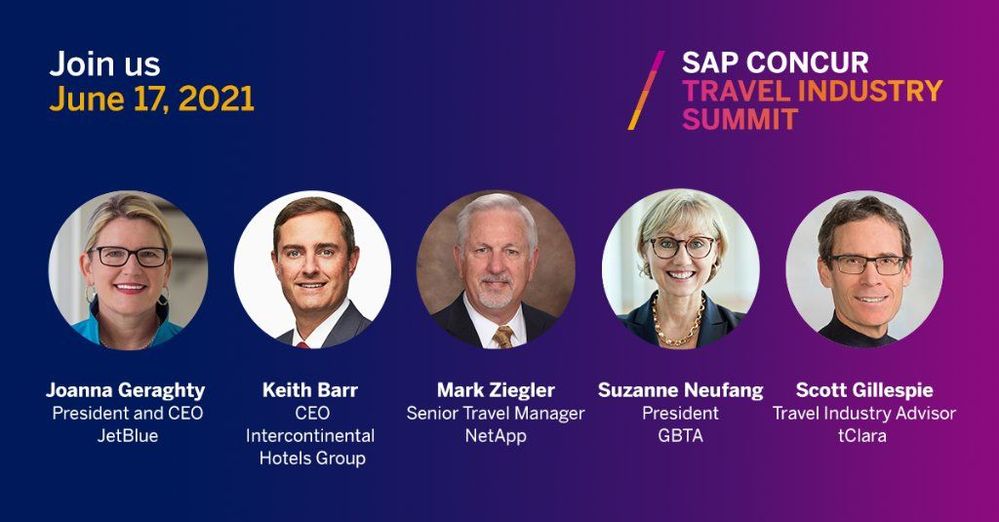 NOTE: You will have access to all sessions once you join the event and you do not need to register for specific breakout sessions. Not registered for the event yet? Register now.
The full agenda with session descriptions can be found here.
What session(s) are you most looking forward to? Drop them in the comments!