PDF attachments are not visible at approver end
As part of New Concur Request, my PDF attachments are not visible on the approver end and while "View attchement" showing as null error. When i view from my(requester) end it is showing correctly. Could you please assist what might the issue here.
@sramasamy37 other people that have posted issues with viewing PDFs were using Google Chrome. Not sure if that is the case with your approver. What I can say is if the approver is using Chrome, it is not a Concur issue, but a setting in Chrome. I've provided a screenshot that shows the PDF Documents setting for Chrome to Open PDFs in Chrome rather than Download them. Someone else changed this setting an it cleared up the issue.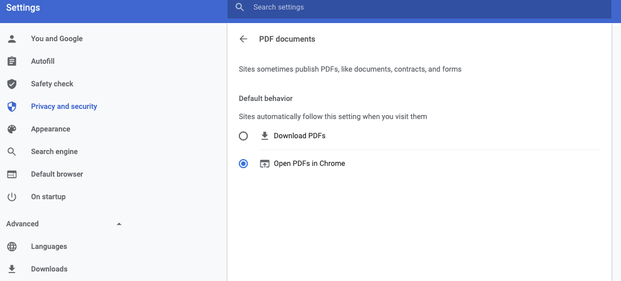 Thank you,
Kevin Dorsey
SAP Concur Community Manager
Did this response answer your question? Be sure to select "Accept as Solution" so your fellow community members can be helped by it as well.