Six Critical Reports Available with SAP Concur Solutions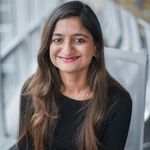 2020 has been a year of ups and down for businesses around the world.

Whether it's dealing with changes to working environments or managing the global economic downturn, the COVID-19 pandemic has us all wondering what is coming next. For some companies, business is booming, while other are planning for continued difficulties in 2021. Whatever the case, staying on top of cash flow and managing budgets wisely will be critical to business success.

Luckily for them, companies that are using SAP Concur solutions to manage spend are already a step ahead of the competition. Not only do they have expense and vendor invoice management solutions that let their employees work from anywhere, their finance teams have near-real-time spending data across a wide range of categories right at their fingertips.

But figuring out what to do with all that information can be tricky – and will vary depending on your business priorities.

To make things simpler, our experts have compiled a list of six key reports that can help you maximize the value of your SAP Concur solutions by giving you the insight to confidently make decisions about how to optimize cash flow, control costs, and streamline spend management processes.
The expense accrual report helps you better forecast for future payments by highlighting expenses you have already accrued, but plan to pay at a later date. We recommend running this report as part of your month-end accounting. For a deeper look, you can even customize reports to highlight expenses by individual employee, expense type, or account code.
The unassigned credit card transaction report lets you review company credit card transactions that have yet to be assigned to an expense report. This allows you to see if an employee might need reminders or training on how to assign charges associated with their account. It's a good idea to run this report monthly or quarterly and to set up a schedule to automatically send this report to said employee's manager or approver. This will help them ensure that person stays on top of assigned spend.
The workflow cycle time report shows how long it takes managers to submit approvals, so you can identify bottlenecks and inefficiencies in your approval process. If a manager or other approver has a long approval cycle, they may need additional training on the approval process. In order to make sure everyone is keeping pace, it is recommended that this report be run monthly.
The workflow aging report allows you to track aging payables, so you know how much you still have to pay in future expense reimbursements and vendor invoice payments. This report also allows you to see how long it takes a given approver to act and lets them know about pending approvals through automatic e-mail – helping you identify delays and get process moving. It is recommended that this report be run on a monthly basis.
The top spend by vendor report is helpful in identifying your top vendors. Not only does this clarify your most important vendor partnerships, it can help you identify discount opportunities. Or, if you find that a given vendor is charging too much, it can also help you direct employees to more cost-effective options. To stay on top of your spend by vendor, it is recommended that you run this report quarterly, annually, or prior to meeting with a given vendor to renegotiate your contract.
The mobile metrics report gives you a detailed analysis of who in your organization is using the SAP Concur mobile app and what they are using it for. You can also run this report by department. This can help you see where more training might be needed in order to help ensure employees are taking full advantage of all the capabilities your SAP Concur solutions have to offer. Remember – when your people manage and approve expense reports and invoices on the go, they have more time to focus on value-adding tasks. For an optimal overview of mobile app usage, we recommend running this report on a monthly or quarterly basis.
Whether you are looking to better track spend, improve forecasting, identify savings opportunities, optimize cash flow, or make sure your people are making the most out of the spend management technology available to them – the SAP Concur solution team is here to help.
Read the full paper to find out more about these six critical reports. Then contact your client success manager or visit us online at www.concur.com for more information.
You must be a registered user to add a comment. If you've already registered, sign in. Otherwise, register and sign in.