It's Time to Think About Travel and Rethink How We Get There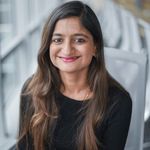 Look at it this way: How often do 98% of organizations agree on something, especially when that something involves spending more money? Rarely. Yet according to a recent EMEA-focused study , that's precisely the percentage of companies who stated they are prepared to commit additional funds to sustainable travel – over and above their current travel management budget.
What can you do?
Simply put, you can take the time you have right now to explore emerging tools and apps designed to boost business travel sustainability.
Take Jet-Set Offset , for example, a donation-based offsetting tool that helps travelers trim emissions while supporting the companies tackling climate change. In addition to actually offsetting carbon, the tool was designed to engage and educate employees, helping companies communicate about environmentally friendly travel alternatives, non-essential travel, and other sustainability messages.
To simplify things even further, Jet-Set Offset is integrated with Concur Travel and Expense, so customers can easily see the impact of their travel – from miles flown to cubic feet of carbon emissions.
It's part of a whole host of tools designed to make sustainable travel the standard – from Concur Travel, which advises travelers about sustainable itinerary options before they book; to Concur TripIt, which helps them track and offset their environmental impact; to Consultative Intelligence, which gives organizations in-depth emissions analysis (among other valuable data) to support improvements to their travel programs.
What would you suggest?
What have you tried in terms of travel sustainability? What are you reading, seeing, hearing, discussing that's helping you track and/or trim your corporate travel carbon footprint? What ideas are your TMC partners, Travel Suppliers and employees bringing to the table, and what are you doing to make it happen? Or are you out there simply wondering what to do?
Now's the time to join the conversation, to answer and ask the critical questions, to improve your travel program before things take off again.
You must be a registered user to add a comment. If you've already registered, sign in. Otherwise, register and sign in.