Connect Payment Tools with SAP Concur Solutions to Better Manage Spend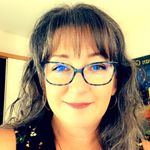 Cindy Evans
SAP Concur Employee
Success in business depends greatly on your organization's ability to manage cash flow. Streamlining your spend management processes pays dividends if you can work with a knowledgeable partner that can help you do this painlessly. If success is the optimization of your company's cash flow, then why not get there faster by teaming up with an SAP Concur financial services partner?
By connecting your SAP Concur solutions to a financial services partner, you can digitize processes by streamlining the accounts payable invoice and payment process and speed up the rate at which company expenses are submitted, approved, and paid.
Whether it's the American Express B2B Payments App and Business Card Integration, the TransferMate PaymentsHub solution that focuses on simplifying international payments, or the Capital One virtual card solution, there's one that's right for your business. Visit the Global Partner Directory and learn how SAP Concur Financial Services partners can easily assist you in enabling payments with your existing bank or fintech programs.
By using SAP Concur solutions along with payment tools from a financial services partner, you can utilize end-to-end connections and realize benefits that can make an immediate impact on your business, such as:
Reducing time spent on manual tasks
Eliminating paper from your expense and invoice process
Paying vendors and employees quickly and accurately
Getting rewarded for your expenses
To learn more about how SAP Concur solutions and our Financial Services partners can help, watch this video and connect with your account team.
You must be a registered user to add a comment. If you've already registered, sign in. Otherwise, register and sign in.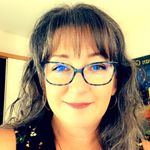 As a seasoned technology marketing professional, Cindy Evans has a long history of supporting SaaS organizations with a variety of marketing programs, content and strategy. She brings a passion to her role as Sr. Marketing Operations & Strategy Manager with the US ENT Marketing team and works closely with the Product, Solution, Field, Channel Marketing & MarTech teams, delivering timely and relevant materials that offer customers the opportunities to learn about the complete ecosystem of products and solutions that can truly offer rich functionality and business value to their finance and back office systems and workflows.