Lili Willingham
SAP Concur Employee
Does your organization have a manual pre-approval process for things? Did you know that the product Request may be able to help with that?
Here are additional items Request can be used for:
Cash Advance
Tuition
T&E card or Pcard request for new issue/limit increase?
Capital expenses or capital projects
Planning to organize an internal offsite employee training? Bringing all the sales team into one site?
Organizing a local marketing event
Volunteer days or requests for donations
Entertainment and Gifts Received? Planned to give? – FCPA, FINRA, HCP
Did you know that Request is one of the top products in Latin America due to the pre-approval functionality for Cash Advance and Travel?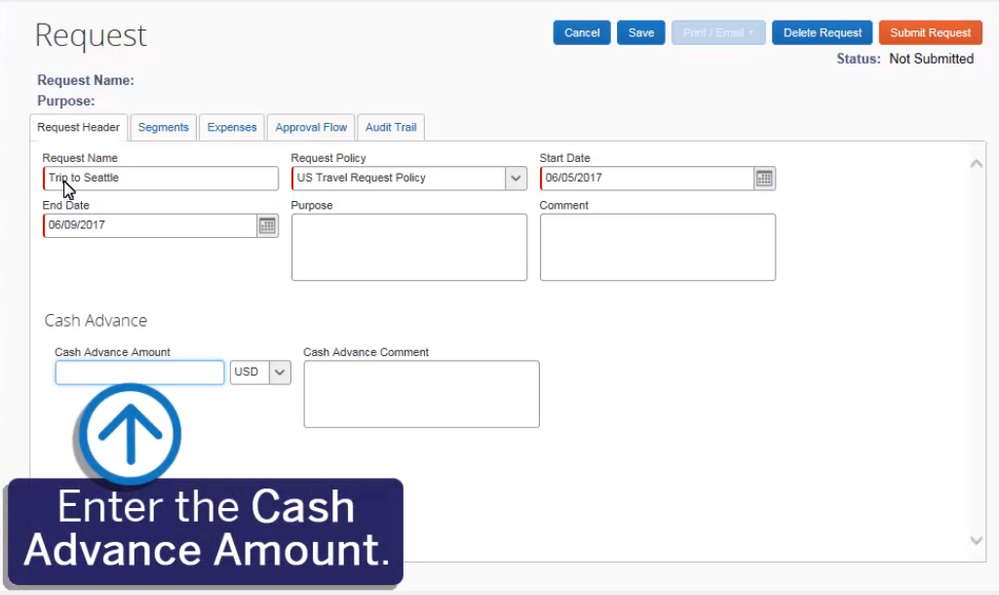 Request also has custom fields and audit rules that can be used and created.
What are the perks? Organizations can save money, save time, increase business controls, and reduce fraud potential, by knowing what is coming down the pipe for spending.
Want to learn more? Please contact your internal Concur Administrator for further information. If you are the Concur Administrator, please contact your SAP Concur Client Executive. You may also read further about Request at: https://www.concurtraining.com/pr/request