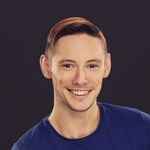 Mitchell Worthy
Community Manager
We've done dashboarding on Top 25's users. From top hotel cost per quarter. Top airfare cost user per quarter. Top spender of business meals, or number of business meals per quarter. Etc.
And then we share these with leadership for support for updating policy, adding appropriate audit rules, and such, to help guide users to make better decisions. Using Cognos reports gives so much information for dashboarding.
You must be a registered user to add a comment. If you've already registered, sign in. Otherwise, register and sign in.