Hello,
I can't submit my request of an air ticket, it says :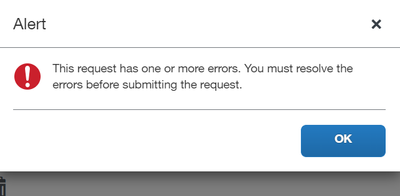 I can't see where is the error
please help
@nadia1 did you get this resolved? If not, I would need to see the whole Request. The system will flag the Request errors so you can correct them.

Thank you,
Kevin Dorsey
SAP Concur Community Manager
Did this response answer your question? Be sure to select "Accept as Solution" so your fellow community members can be helped by it as well.