Misselled city displayed for Shenandoah Valley Airport (SHD)
Shenandoah Valley Airport (SHD) is located in Weyers Cave, VA, north of the incorporated cities of Staunton, VA, and Waynesboro, VA, and south of the incorporated city of Harrisonburg, VA.
SAP Concur displays the airport as "Staunton/Waynesborough, VA (SHD)", misspelling Waynesboro.
@pharouff Good catch. I don't think this will affect anything. On the Expense side, you'll be happy to know that it is spelled correctly. See my screenshot. 🙂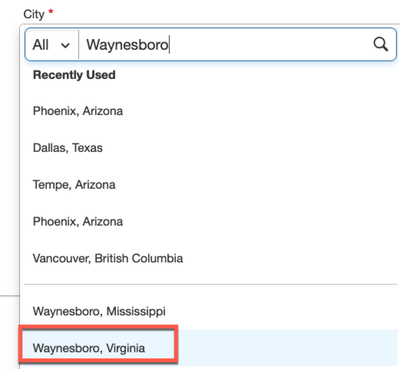 Thank you,
Kevin Dorsey
SAP Concur Community Manager
Did this response answer your question? Be sure to select "Accept as Solution" so your fellow community members can be helped by it as well.