Change default currency for flight search
Hi,
Each time when searching for flight I need to change "Show as" currency to my preferred currency which is in Euro.
The system setting apparently only contains English currency.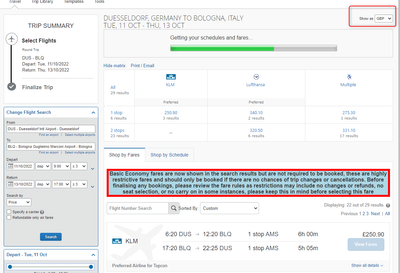 Thanks in advance,
Jelle
@Jelle changing your setting to English UK does not change your default currency. Your currency is assigned to your profile by your site administrator and would need to be changed by them.

Thank you,
Kevin Dorsey
SAP Concur Community Manager
Did this response answer your question? Be sure to select "Accept as Solution" so your fellow community members can be helped by it as well.