is there a way to change from new look to old look?
Hi Admin,
Hope you are well
I'm new to this community. We're having trouble getting information when clicking the Corporate Card, it shows error. We've been experiencing this since last week and unable to finish any expense. Is there anyway to change it back to old UI?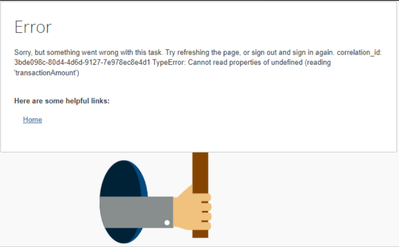 @cyans21 if your entire company has switched to the new UI you cannot revert back just one person.
Can you provide me the name of the user whose account you used for the screenshot, please? I'd like to try to see if I get the same error. Send me a private message with the name. Click my username (KevinD) then click Message.

Thank you,
Kevin Dorsey
SAP Concur Community Manager
Did this response answer your question? Be sure to select "Accept as Solution" so your fellow community members can be helped by it as well.