Payroll integration: employee inactive
Hi, we have an outstanding claim in Concur for an employee who left the company a few days ago. The payroll document is showing in the SAP cte_moni as an error. Can we get some advice as to how we should resolve this? Perhaps the claim should be cancelled and paid manually via PR05? Thank you in advance.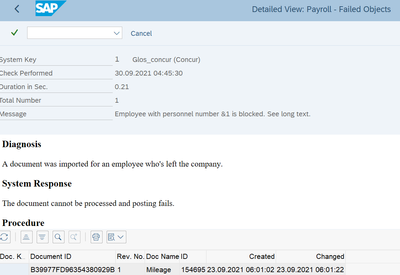 we are in the public sector and using the standard platform. One other leaver has appeared this month, claim is in Concur, but cannot transfer to SAP due to the fact they have now left the org.