How can I attach a travel request to a expense report?
Hi,
I have done my expense report and I cannot submit it until I attach my approved travel request but unfortunately I cannot find the way to do so.
Any suggestion?
With kind regards,
Arancha
@aranchariquelme from an open expense report, click Report Details. These will have a drop down list of options. Select Manage Requests. On the window that opens, click Add. You will see your approved request listed. Select it, then click Add.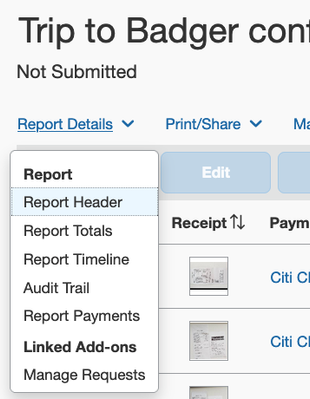 Thank you,
Kevin Dorsey
SAP Concur Community Manager
Did this response answer your question? Be sure to select "Accept as Solution" so your fellow community members can be helped by it as well.