Exporting Automatically Imported Itemized Expenses Into Excel
Does anyone know how to extract all data that falls under the "Additional Detail" section below? I'm looking to gather all the item level information in one excel file for all transactions in the system.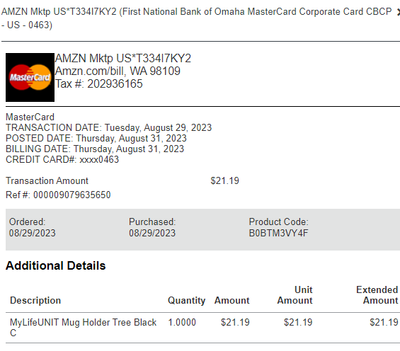 Thanks for the help!
Adrian
@atuazon I don't believe it is possible to do what you are asking from within the SAP Concur tool. The closest thing I found was in Cognos. In the Data Warehouse folder shown in the screenshot below, the Description and Charge Description Line 2-5 might be what shows what is in the Additional Details section you referenced. I've not tested this nor can I since I don't have any Level 3 Data card charges, but you could certainly build a simple report to test these out in Cognos.
However, the question is...what is your Cognos level of experience?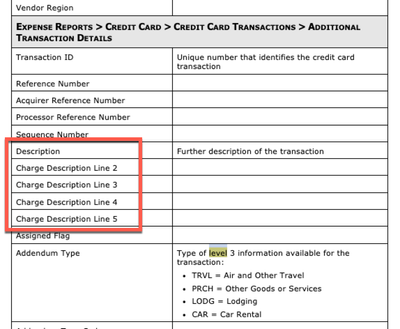 Thank you,
Kevin Dorsey
SAP Concur Community Manager
Did this response answer your question? Be sure to select "Accept as Solution" so your fellow community members can be helped by it as well.