Cognos Reporting - Creating Prompt
Hi Team,

Need to enable date range like start date and end date to Exception_Expense Entry, report.
Kindly assist.

Thanks,
Philip
@Philip_13 is this a report in the Standards Report folder? If so, changing a standard report can be tricky. Some of these have multiple queries involved so adding a date range prompt might not be as simple as it sounds. I'd need to see where this report is so I can see how it is built to better provide some assistance.

Thank you,
Kevin Dorsey
SAP Concur Community Manager
Did this response answer your question? Be sure to select "Accept as Solution" so your fellow community members can be helped by it as well.
Hi Team
I have a couple of reports that have the Prompts ticked but I do not get the option to change the dates. One of the reports is Air Travel and the other one is Hotels.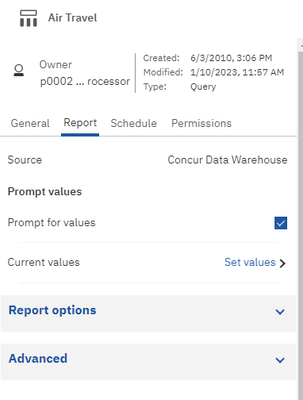 Can you help please?
Thanks
Rajinder