Can't See Request Approver Selection
(What I am seeing)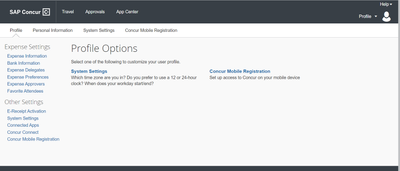 I do not have the option to select Request/go to Request Approvers page....
(What I should be seeing)

Is there an issue here? Or is there a way to enable the view?
@valerinetng just based on your screenshots, my guess is you have not been given the Request User permission. In fact, I just looked at your profile and you do not have the Request permissions. You'll have to request this permission from your internal SAP Concur Site Admins. If you aren't sure who this is, I recommend discussing it with your direct manager.

Thank you,
Kevin Dorsey
SAP Concur Community Manager
Did this response answer your question? Be sure to select "Accept as Solution" so your fellow community members can be helped by it as well.