All Images Uploaded through App have Black Lines
I have a user who gets black lines on all his images when he uplaods receipts on the Concur Mobile app.
We have tried uninstalling and reinstalling the app. Logging him off and on. Stopping the app and clearing cache but nothing works. All the images that get uploaded have these black lines across them.
He is resorting to emaling the photos then attaching them online which is a pain in the butt if you have a app thats supposed to do that for you.
Thank you for your help, any help is appreciated!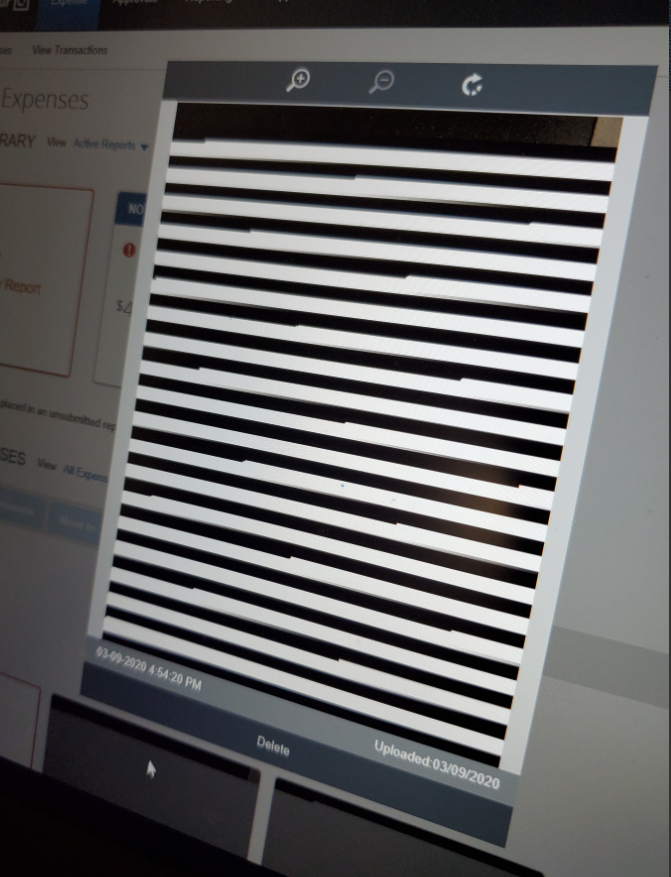 We are experiencing a similar issue. No black lines, but images are not uploading into Concur web from the mobile app. Multiple photos, but none have transferred into available receipts.
Hi @techinthewest , @MarieAD78 ,
Good day!
Just wanted to check with you if this issue is still happening?
Also, when you captured a receipt, are you using the "Receipt" camera icon or the "ExpenseIt" camera icon?
Kindly make sure to clear cache or uninstall/reinstall the app and have the latest Concur app version and try again. Please advise of the result.
Thank you.
Regards,
AnnaDizo
We have tried uninstalling and re-installing the app. the issue is still ongoing. I do not know what camera option the user is using. does that make a difference?
Thank you,