Interactive seat map for Spanish rail (Renfe)


Jody Wilkins
SAP Concur Employee
Product news for Concur administrators
CONCUR TRAVEL | CONCUR MOBILE
January 2022 release
For web and mobile, travelers who book rail on Renfe can select their seating preferences based on real time data.
Travelers will be able to select their seat based on:
Route/train specific coach configurations,
Class of service,
Window,
Aisle, and
Front or rear facing.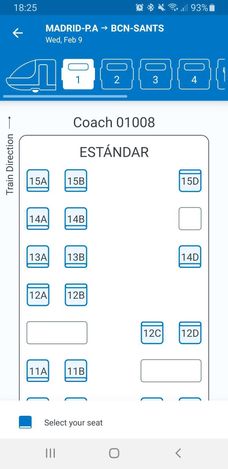 Select seat preference on SAP Concur mobile app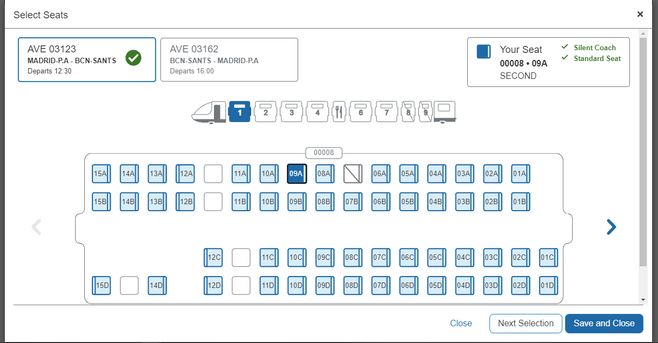 Select seat preference on Concur Travel
Note: This improvement also includes fixes around travel policies which allow travel managers to use existing Rail policies.